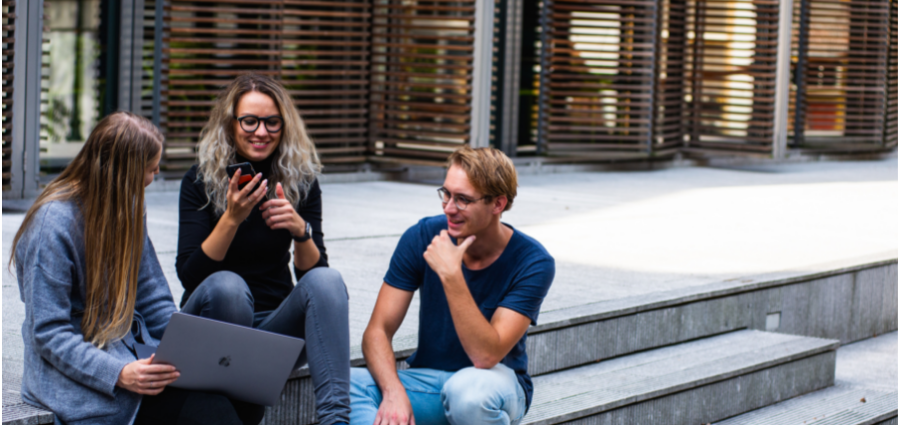 LIFE OF INTERNATIONAL STUDENTS IN CANADA
Canada is a picturesque nation famous for its cultural diversity, friendly people, and tolerant attitudes towards foreigners. More than 500,000 international students currently enrolled in various Canadian universities or colleges call Canada home and form a part of this diversity. Not only do the students who choose to study in Canada benefit from a world-class education, but Canada also sets them early in their journey, on a path that may lead to incredible career opportunities and permanent settlement in Canada.
Overview of the Canadian students in Canada.
Canada every year increases its intake of international students, and many of them can stay and call Canada home even after completing their studies. Most international students come from France, India, Nigeria, Japan, China, South Korea, the US, Vietnam, Iran, and Brazil.
Approval of a study permit is dependant on the respective immigration authorities. However, here let us see how Canada can impact the life of an international student in terms of studies, food, accommodation, culture, and much more.
Why study in Canada?
British and French traditions majorly influence Canadian culture, but its historical openness towards immigration has made the country a melting pot of many different cultures. Some of the biggest fans of professional sports can be found in Canada, with the most popular sports remains the National Hockey League. Most Canadian cities host numerous sporting events, theatrical productions, musical performances, and many emerging artists at university campus venues. 
Here are few more reasons to consider Canada as your preferred destination for study:
Canadian universities are ranked among the top globally.

You will get an opportunity to learn with the best and brightest minds.

Canada sets you on a path of a promising future.

The tuition fees and other studies in Canada costs are usually lower than in other countries.

Canada's citizenship process allows international students to count their time spent on a study permit towards citizenship residency days requirements.
Get free online consultation by experienced and regulated consultants!
Working while you study in Canada
Canada lets all international students to work while they study. Most international students in Canada can work for up to 20 hours per week and full-time during scheduled breaks without a work permit. Working while you are studying helps you fund your ongoing studies and living costs, all while giving you a chance to build interpersonal connections with employers that can be helpful in your job search post your study program.
International students holding study permits can work off-campus for any employer outside of their university or college. It is vital to know that if you are allowed to work, you will still need to demonstrate enough proof of funds when applying for a study permit.
Food and Cuisine in Canada
Canadian food and cuisine go far beyond the maple syrup and poutine stereotype. Due to their British and French ancestry, the nation offers a diverse set of dishes catered for every taste. Whether you sample the traditional offering of French fayre in Quebec or bite into the delicious smoked meats and bagels, most international students in Canada are likely to find something to remind them of home.
Student Accommodation
To ease international students' lives, most Canadian universities have on-campus housing for their students, where first-year students are often prioritized for rooms. On-campus housing is dormitory-style residences that may or may not come with shared amenities such as kitchens or bathrooms. Students who find themselves uncomfortable with the idea of living in combined-sex housing are requested to inform the university of their requirements before reserving a room. 
There are many options available for international students in off-campus housing as private rentals or on a sharing basis.
Can your family members join you in Canada?
Canada prioritizes its residents' health and well-being and keeps that in mind. It allows your spouse/common-law/conjugal partner to join you in Canada, along with any dependent children. Your spouse/partner/conjugal can apply for an open work permit, allowing you to work for any employer in Canada while you finish your studies.
ARE YOU INTERESTED IN STUDYING IN CANADA?
AMK Global has been successfully helping international students in successfully applying for their study visas in Canada. Here is what AMK Global's team will do for you:
Our certified and regulated immigration consultants will discuss the situation with you, and together, we will evaluate your eligibility to study in Canada.

Our experienced and regulated team will give you free consultation and assist you in collecting all the required documents for a complete and successful application.

Prepare your application package with the utmost care, free of errors to prevent any foreseeable delays and reduce the risk of non-approval.

Submit, track, and follow up (whenever needed) with your application during the processing period and until your study visa is approved.

Our certified and regulated agents/lawyers of AMK Global will correspond with the respective visa office for you and ensure that your application is processed smoothly and promptly.

Provide you with continued support throughout the application process and respond to any of your questions, concerns, or inquiries.
Please complete the initial assessment form to submit your inquiry so that our dedicated team can get in touch with you and assist you.
Get free online consultation by experienced and regulated consultants!