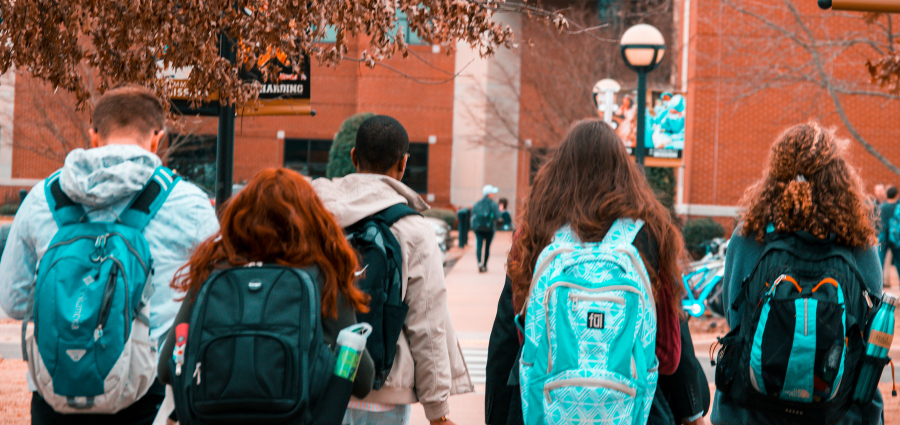 HOW TO OBTAIN STUDY VISA TO UK
 Accepted International students into a British educational institution need to apply for a UK Student Visa before they commence their courses.
In the UK, the EU and EEA students who want to follow an academic path, now require to apply for a visa if they're going to look in the UK.
The UK student visa is divided into two, namely the Student Route for adult students from the age of 18 upwards and Child Student Route for young students from the age of 4-17, 
The applicant has to reach 70 points on the Point Based System if you apply for a student visa in the UK, which measures your eligibility to study in the UK.
The requirements measured by the Point Based System include: 
Proof of acceptance from a British Institution,

Confirmation of Acceptance for Studies (CAS).

Proof of funds which include your tuition fees and living expenses which are

. You are also required £1,265 per month and your course fees for those studying in London and £1,015 per month for those looking outside  London. You need roughly £800 extra per month for each dependent that you are applying along with.

English language skills, you will need to prove your English proficiency by passing an English proficiency test. 
B2 is required for courses at Degree-level or above.
B1 is required for courses below Degree-level 
 Course Requirements for UK Student Visa
To get a UK Student Visa, the applicant needs to have confirmation of acceptance into any one of the following courses:
 Full-time, below the degree-level course of 15 hours per week or more, and apprenticeships

The full-time course that leads to a degree or a qualification above degree-level. 

Degree level or above degree level part-time course.

Doctors or dentists postgraduate are approved programs.
B2 or above English language course 
UK Student Visa application process
For applicants outside the UK, they can start the online application process for a UK student visa can start six months before the date their course starts. Then you have to appear for your biometrics.
Afterward, the applicant will be offered a place. The institution will then send Confirmation of Acceptance for Studies or simply a reference number that should be entered on the online application. During your online registration
, this Number should be documented.
Instructions for proceeding will be delivered to you once you applied online.
Applicants for Child Student Visa will need parent or guardian's consent 
Switching to a UK Student Visa
You are allowed to switch to a UK student visa three months before the start of your course, your current visa needs to be valid, and it must not be any of the following visa types:
Visitors  visa

Short-term student visa

Parent of a Child Student visa

Seasonal worker visa

Domestic worker in a private household visa
And if you were leaving outside the immigration rules
The UK Student Visa Processing Time
It will approximately take three weeks to receive a decision on your Student Visa Application if you have applied from outside the UK. If you use from inside the UK (switch to Student Visa), it will take approximately eight weeks to decide on your application.
UK Student Visa Fees and Costs
The UK Student Visa costs £348 for applicants outside the UK and £475 for applicants inside the UK who want to switch to a Student Visa.
The applicant and each dependent must pay a separate fee.
Proof of funds is also a requirement, with the minor amounts being as
£1,265 per month for nine months for students heading to London. 

£1,015 per month for nine months if studying outside London.
Get free online consultation by experienced and regulated consultants!
Required Documentation to a UK Student Visa Application
The following documentation should be met when applying for a UK Student Visa
An approved letter of Confirmation of Acceptance for Studies (CAS) from the Institute 

Proof of funds

Academic Technology Approval Scheme (ATAS) certificate is required if applicable.

Criminal record certificate.

English Language proficiency proof

Test results for Tuberculosis 

For students under 18:

parental consent proof

relationship proof to your parent or legal guardian

Any other additional documents that may be required during the application process.
UK Student Visa Validity
FOR DEGREE-LEVEL COURSES, the UK Student Visa can be up to 5 years while up to 2 years for a below degree-level system.
Extending a UK Student Visa
UK student visa holders can extend their Visas if they are accepted into a different higher-level course than the one completed in the UK. Tier 4 (General) Student Visa holders can also extend their visa three months before their new classes start. 
Staying in the UK after Studies
From summer 2021 onwards, international students who completed a degree at an undergraduate level in the UK will be eligible to apply for the Graduate Visa, which will allow the applicant to stay in the UK for two more years after graduating, working, or looking for work. Ph.D. graduates can remain in the UK for three more years.
Finding a suitable job during this period will allow the applicant to switch to a different visa type like a UK Work Visa.
UK Student Visa and work
Yes, There certain procedures and conditions that International students in the UK should work under. For instance, you can work as a student union sabbatical officer, but you will not claim public benefits and pensions from the UK. The type of work that you can work in the UK (while under a Student Visa) depends on your study's academic criteria and if you will be working during the term-time or breaks.
Some jobs are also off-limits, such as working as a professional sportsperson or sports coach or being self-employed.
UK Student Visa and dependents
UK student visa applicants can bring their dependent family members to the UK with them as they pursue their studies. Dependents include:
Your spouse, civil or unmarried partner.

Your children below the age of 18.
In addition to the financial requirements for the student, you also have to prove that you have enough money to finance yourself and your dependents.
Get free online consultation by experienced and regulated consultants!